Michiana Metal Fabrication Company's 30,000 square foot facility is located at 1227 W. Beardsley Ave., Elkhart, Indiana.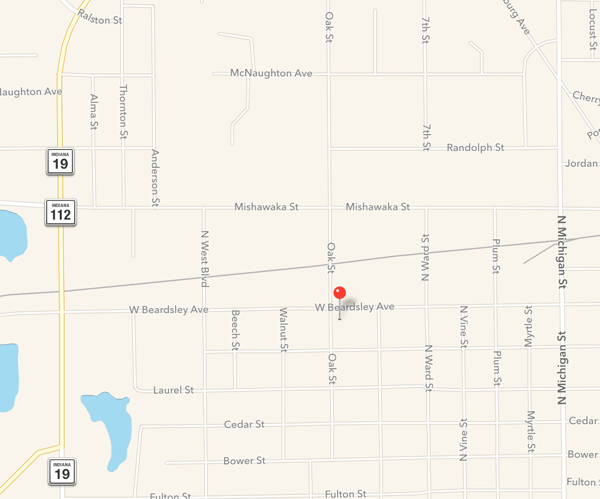 From I-80/90 Toll Road: Take the Elkhart Exit South on State Road 19, to Beardsley Ave. and head West, .
From US 31: Take US 31/20 Bypass to State Road 19 N to Beardsley Ave, go right to 2nd stop light.